York Pullman Bus Company
York Pullman Bus Company is York's largest privately owned coach and bus operator with a rich heritage of serving the local area since the 1920s. With an award winning fleet of more than 100 coaches operating from bases in York, Strensall, Boroughbridge and Market Weighton, we can cater for your every requirement in coach and minibus transport services.
And as the area's only holder of the prestigious Guild of British Coach Operators, your travel arrangements couldn't be in safer hands.
York residents will be familiar with the traditional Maroon and Cream livery made famous by the Pullman railway carriages.
See more about us
Get a Quote
Information Notice
By completing this form, you are providing York Pullman with a legitimate interest to provide you with a quotation based on the information you have provided.
We will not pass your personal details to any other organisation or re-use them for any other purpose.This data will only be further processed if you decided to proceed beyond the quotation stage.
For more information please read our Privacy Policy.
I had a positive experience of this company. Myself and 9 other university course mates were taken to and from 3 different schools in Darlington everyday. The journey was from York St John University and was around an hour and a half each way. We had Dave from Tuesday to Friday who was friendly and was always on time in the right place. He made sure we were picked up when we requested and was approachable. This made our first week of placement much easier as we did not need to worry about where the bus would be or when we would be picked up. Hopefully you have a way to let him know we were all grateful for his services!
Ruth Kent
Just wanted to say that we had a lovely day and our driver was excellent. He had some tricky manoeuvres! He was very pleasant and professional and helped make the day an enjoyable one.
Chris Small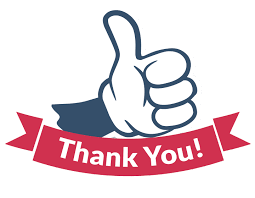 Hi there, Just want to say a quick thank you for being a part of our special day on the 1st of August. Everything ran so smoothly and everyone said how great the coaches were. Thank you for all your help. It made our day run perfectly. Natalie and Liam
Natalie and Liam
Firstly, thank you to yourselves for ferrying me across to these games whilst railway strike action has been taking place! Secondly, I just wanted to put a really good word in for driver Dan who has done the past two games too. I noted Dan saying that he has never really done the football work but Dan has taken both Saturdays on really well. Before I worked in football, I always used to travel on coach with my team as a younger lad where drivers never really had a rapport with the supporters and it was just drive there drive back. Dan developed a good, open, lighthearted relationship with supporters throughout both trips and met the needs of those when stop-offs were desired and also ensured bin bags were provided for all. Sometimes it's the basics, but it's good to see them being done well. Look after him! (And no, he did not slip me a tenner to say this!)
Kai Connell
Hi York Pullman. I would just like to pass on our thanks for another successful trip to Scarborough. Please will you pass on our thanks to our driver Marcus, who was very helpful and courteous. Hope to book again next year. Once again many thanks
Debbie
I just wanted to provide some positive feedback about our driver, Simon. He was fantastic! He was so helpful over the course of the two days. I would also like to personally thank him for helping me direct my partner over the phone to where I would be getting dropped off by the coach (I was the member of staff being taken back to York), and for Simon allowing me to wait on the bus until my partner arrived so I was not left alone. He is a credit to the company and we hope to use him again in the near future!
Charlotte Patrick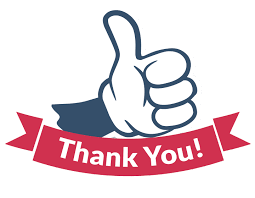 I just wanted to get in touch following our recent trip to London on Tuesday 11 and Wednesday 12 July, where I was lucky to be assigned the coach with Paul as our driver. I wanted to let you know that we had a superb experience with Paul. He has a really friendly approach and provided interesting information to the group about the areas we were visiting. He clearly knew the route and had taken the time to plan our drop-off and collection points and took the time to discuss these with us. He was extremely knowledgeable and was able to get us to our intended destinations in perfect time. We really valued his helpful and adaptable approach, willing to vary our proposed itinerary to benefit the group, which was reassuring and much appreciated. Paul also helped us with suggested drop-off and pick-up information for another trip taking place the following week. I know the other coach also had a problem-free experience, which again really helps our trip leaders to focus on the students and the necessary planning for a successful trip. Please pass on our thanks to Paul – he is a real asset to Pullmans.
Matt Clayton
I just wanted to email to say a big thank you for your services today. We had a coach booked to beetle bank farm for our end of year pre school trip. Your coach was on time. Your driver was thoughtful about the tricky parking when it came to loading and unloading the children and was also happy and accommodating to all. We will be in touch for future trips.
Kelly Lindon
Would you be able to pass this message on please. We had two of your coaches yesterday for our trip to Magna. We just wanted to say a big Thank you to James (one of your drivers), one of our children was struggling with the fact she could not open the windows on the coach. She was finding it hard to understand and James took the time to explain and show her how the air conditioning worked. This resulted in this child being able to continue with this trip and not miss out. James is a credit to your business. Thank you again.
Keeley Pallister
I just wanted to drop you a line to say that your driver Mick was absolutely fantastic on Friday. Very punctual, very pleasant, and an added bonus of a bit of a sightseeing commentary on the way to the races. Credit where credit is due, please can you pass on our thanks to him and the relative department.
Darren Mooney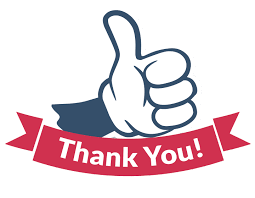 Dear Joanne, we had a wonderful week in Yorkshire and we were very well looked after by our driver Tom. He was professional, punctual and very efficient; the whole itinerary went like clockwork. He also endeared himself to us all with his friendly and cheerful manner. Many thanks to the York Pullman Bus Company! Warm regards, John
John Gilbert
Just wanted to say thank you for the fantastic service received from your company. The coach was on time with the excellent service provided by David.
Dagmara
York Pullman News
We're now part of Mytrip
We're thrilled to be part of the MyTrip by Passenger app. York Pullman local bus services are now featured on the MyTrip app, that means you can: Buy tickets on your phone Track your bus in real time Gift tickets to friends and family  The MyTrip app is free to download from the App Store […]
Ryan Passes First Time
Congratulations to our new team member Ryan who has passed his PCV driving test at the first attempt. Welcome to Team YPB, Ryan! Our DRIVER TRAINING PROGRAMME is a great way to get into the rewarding world of being a bus & coach driver! We provide full training throughout completely free of charge, from gaining the […]